About Us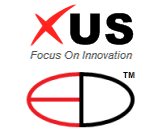 eDesksoft is affiliated with eDesksoft,Inc. A leading innovative software developer founded in 2009. After three years, XUS as a software brand has been firmly established in thousands of users. As we know, Innovation is the creation of better or more effective products, processes, services, technologies... So we believe that innovation can drive the software better also. Although people are used to something. But they were not opposed to trying new things. So we will keep coding, keep growing... No matter how the world changed. People still need the software. The innovative software.


XUS - Focus On Innovation, Expand the Vision With Us!
Contact Us
admin#edesksoft.com
(replace # to @)
Send us your comments! We'd love to hear from you! We would appreciate your assistance by granting permission to use your comment , compliment, complaint, or suggestion for the betterment of our products and service. Please include a line in your email document if we have that permission. No permission will be assumed. Thank you.



support#edesksoft.com
(replace # to @)
If you have any questions or problems about using our products, please write us, let us help you.
Or leave a message on our website
Please follow the link:
https://www.edesksoft.com/support.html
Partners
Links
Cooperation
Become a edesksoft Partner
If you are interested in becoming a edesksoft partner we can offer a generous, risk free program tailored to your needs.
Why become a edesksoft partner?
edesksoft offers a highly converting range of products. As our partner, you will have access to highly optimized and effective promotional material developed over years of experience. You will also be able to contact a personal account manager for advice on setting up a marketing strategy and suggestions for sound implementation. Above all, you will reap very good profit margins on excellent, well loved products.
Who can become a edesksoft partner?
Although we consider partnership proposals of any type, our program mainly attracts software vendors with complementary products, resellers and distributors, hardware vendors, as well as professionals like retailers, consultants, system integrators and solution providers.
We also work with manufacturers who want to bundle edesksoft products to create value added solutions.
OEM our software
edesksoft is dedicated to offering its OEM (Original Equipment Manufacturer) partners the best.
edesksoft is a developer of innovative and high-quality software that creates added value for customers' products and optimizes the end user experience with their devices. Our OEM partners appreciate the valuable cost savings, value-added features and additional revenues our software helps them to generate.
How do I contact you?
Please contact us at
sales#edesksoft.com
(replace # to @)